PEN Patient Resources
Learn More: Presentations by Experts and Other Resources
Presentations |

Listen to the Experts Share their Wisdom.

Nutritional Therapy: Perioperative + Complicated Crohn's Disease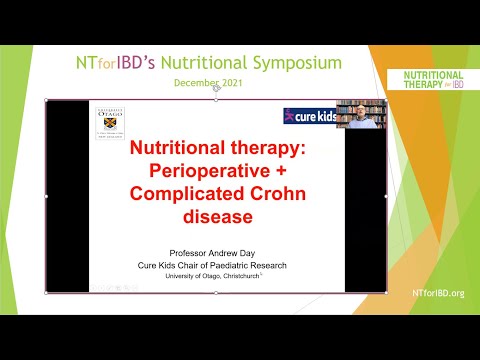 Andrew S. Day, MB, ChB, MD, FRACP, AGAF
At the NTforIBD Nutritional Symposium prepared for NASPGHAN2021, Professor Day provides insight into the important role of EEN, an underutilized option to both induce remission and improve outcomes in complicated and peri-operative patients.
NASPGHAN: Episode 2: Enteral Nutrition Therapy
Lindsey Albenberg, DO; Nyla Williamson
Lindsey Albenberg, DO, and dietitian Nyla Williamson discuss the use of EEN and PEN for pediatric IBD patients.
Can Nutritional Therapy be Used on a Practical Basis for Maintenance?
---